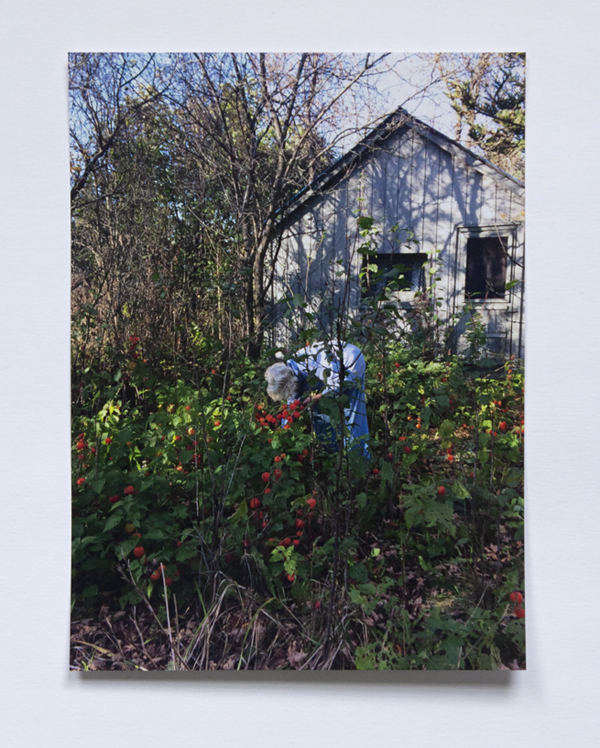 Postcard image: Kim Ondaatje at Blueroof, photo by Ruth Skinner(2017).
Featuring a quote from Ondaatje on the necessity of an artists' pension program, and of public support for artists.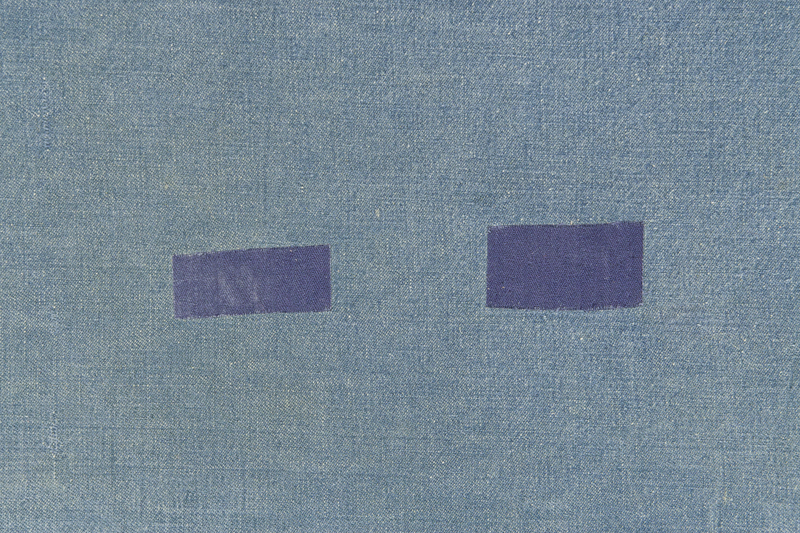 Postcard image: Patches on a found work apron, by Parker Branch (2020).
The repeated movement of manual labour marks the surface of a fabric and gives a concrete form to time spent and work done.